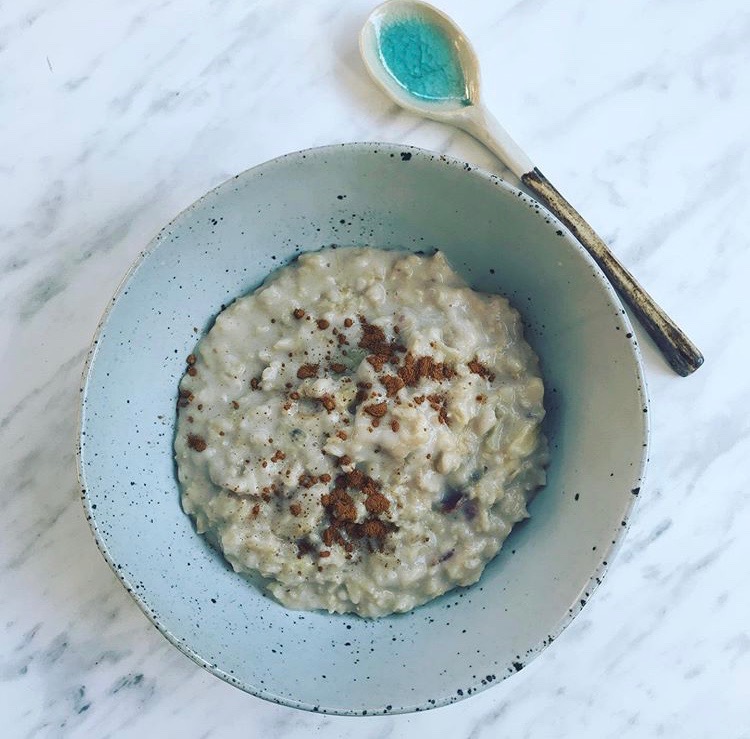 Banana & Date Porridge
We often make this delicious porridge in winter so it is ready and waiting when we come home from training in the morning. It is warm and comforting whilst providing fibre for a healthy gut and LDL cholesterol levels, carbohydrate to replace the glycogen stores post training and protein to aid in muscle repair and synthesis.Course: Breakfast Servings: 2 people Author: Alethea Mills
Equipment
Ingredients
2 cups filtered water
1 large banana
1 cup rolled oats
2 tsp chia seeds
2 small fresh medjool dates (finely chopped)
1 tbsp raw nuts (chopped)
1/4 cup natural Greek yoghurt or coconut yoghurt
1/4 cup oat/coconut/almond milk
Instructions
Place water and banana in a saucepan and bring to the boil.
Add oats and chia seeds, stir and turn heat off. Keep lid on.
We usually head out in this time to train and we come home and turn the heat to low.
Add in a plant based milk and stir.
Top with dates, raw nuts and yoghurt.