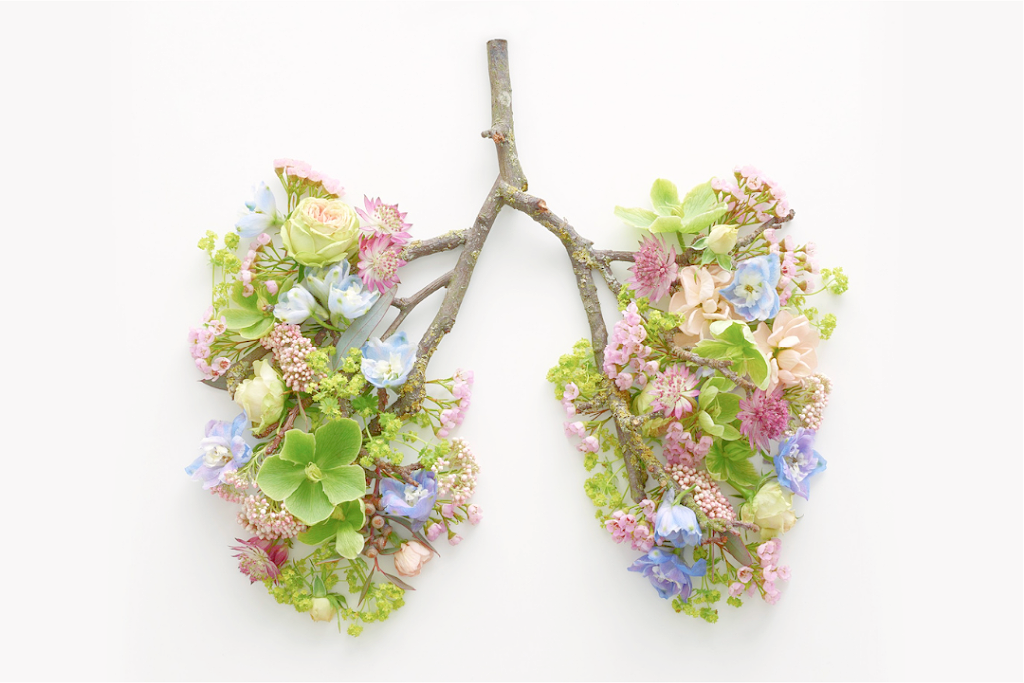 What is square breathing?
It is breathwork that works within a framework and can be used similar to diaphragmatic breathing which I often recommend with my clients. I generally recommend a form of breathwork for clients with digestive issues, anxiety, and stress. In fact, we can all benefit from it!
It can increase feelings of calm by minimising stress, it achieves this through moving a shift from the sympathetic nervous system ("fight or flight") to the parasympathetic nervous system ("rest & digest").
It is referred to as box breathing, square breathing, 4×4 and essentially is about breathing in counts of four as illustrated below.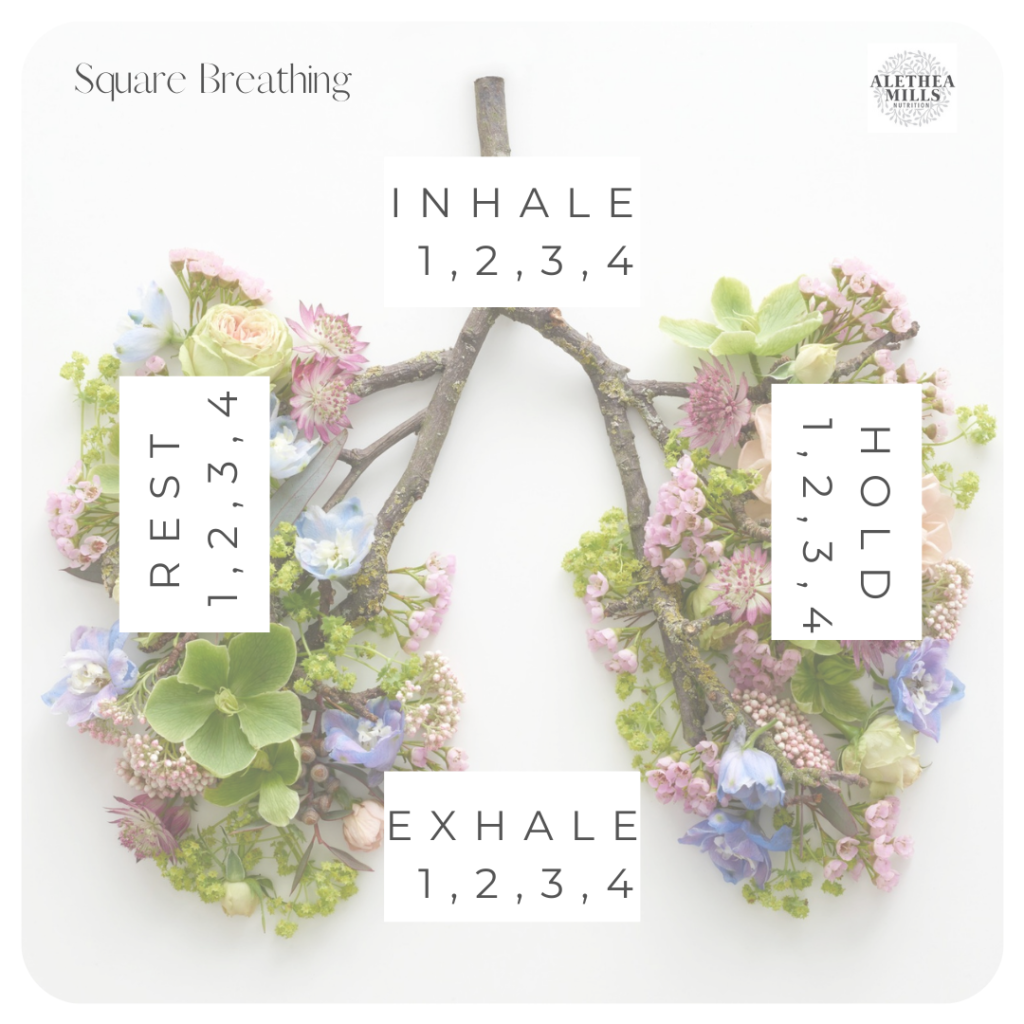 How to start square breathing
It is a good idea to sit in a chair, the earth or the ground to feel connected and supported, ideally where you feel comfortable but you can do this anywhere.
Breathe all of your air out of your lungs.
Breathe in for four slow counts through the nose.
Gently hold for four slow counts.
Breathe out for four slow counts through the mouth or nose.
Relax for four slow counts.
Repeat.
When do I square breathe?
Any time! But below are some great times to incorporate square breathing.
Prior to eating to aid with digestion.
Times of stress or feelings of anxiety.
Before a meeting or presentation.
Before sleeping.
Whilst making decisions.
When the to-do list feels overwhelming.
Upon waking and before you start the day.
Before starting an event – start line feels!
Happy Breathing x