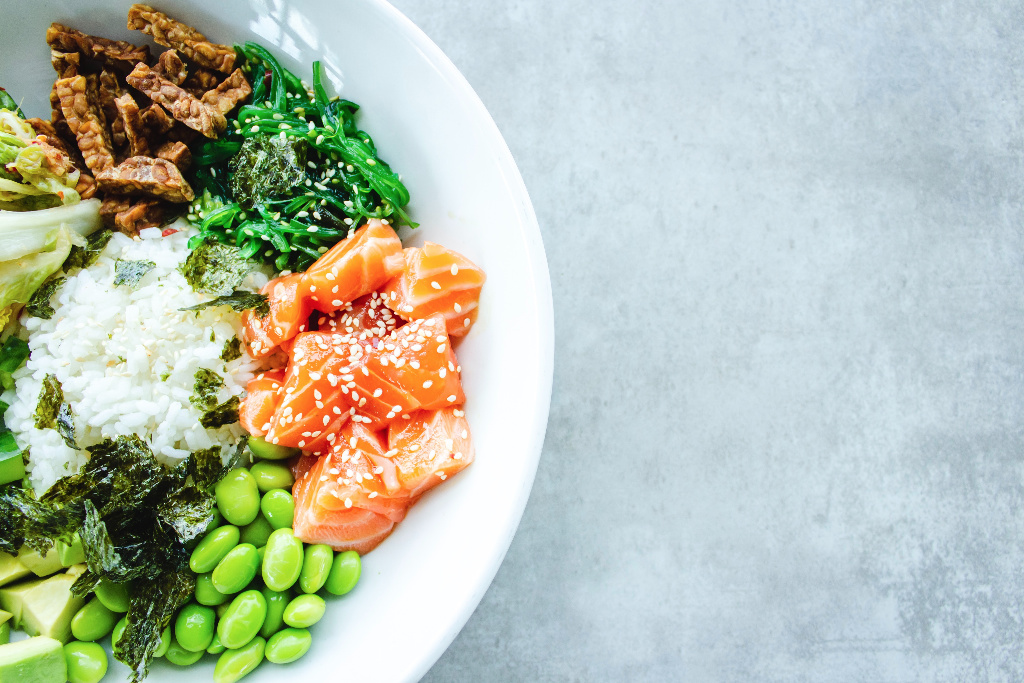 These bowls are quick and a great way to get a bowl full of nutrients.
This bowl has salmon, seaweeds, edamame, and greens, lots of nutrients to support a healthy menstrual cycle with magnesium, iodine, essential fatty acids (omegas), and carbohydrate. Serves 3.
Ingredients
2 cups cooked rice (choose your favourite)
150g edamame
1 avocado
1/2 cup fresh seaweed
1 sheet dried seaweed or dulse flakes
345g sashimi salmon
100g tempeh
2 handfuls baby spinach
3 radishes
1tbsp sesame seeds
Instructions
Cook rice. I like to do absorption method. Add around 1 cup rice to a saucepan with 2 cups of water. Bring to the boil, take lid off stir, drop the heat to low and simmer with the lid on until all water has gone
Add cooled rice to the bowls.
Salmon is ideal in bite size pieces as is the tempeh.
Finely slice radishes and seaweed sheets.
Dice the avocado.
Add all ingredients and make it as pretty as you like!
Sprinkle with sesame seeds, fresh grated ginger and tamari.
Extra notes..
Fresh seaweed can be found at most fishmongers and is delicious.
If using black/wild rice you may need a touch more water.