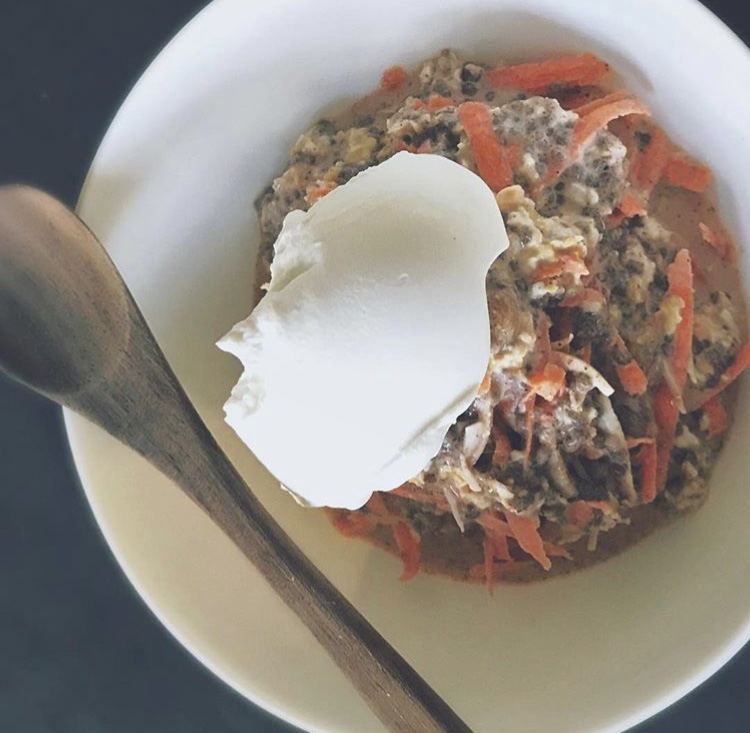 Carrot Cake Overnight Oats
This delicious breakfast is a simple answer to not having time in the morning for breakfast whilst gaining the benefits of beta-glucan which is a soluble fibre, beneficial for gut health and healthy cholesterol levels.
The oats can be made the night before and stored in airtight jars in the fridge for a few days. They are great for breakfast or for snacks throughout the day.
Ingredients
1/3 cup rolled oats
1 tbsp chia seeds
1 cup almond/oat milk
1/2 cup grated carrot
1 tbsp shredded coconut
1 tbsp sultanas/raisins
1 tsp ground cinnamon
1 tsp vanilla powder
1/2 – 1 tbsp pure maple syrup (if you wish to sweeten)
Instructions
Mix all ingredients together until well combined
Place in airtight jars and store in the fridge overnight
Serve with pot-set natural yoghurt or coconut yoghurt